It's easy to get great packages on your dream winter mountain vacation.
Compare the latest ski vacation trip packages for Colorado, Utah and more.

- OR -
- OR -

Pick a Vacation Feature
Nights
Month Of Travel
Price Discount
Lodging
Need to get the low-down on ski packages? You're in the right place! We've covered the ins and outs below, so whether you're planning to go to Colorado, Utah, Switzerland or even Japan on your next ski vacation, you will be well-informed to pick the perfect ski package.
What is a ski package?
Simply put, a ski package is a combination of some or all of the different parts that go into making a ski and snowboard vacation. Think flight tickets, hotel rooms, ski lift passes, equipment hire, lessons and more!
What does a ski package include?
Ski packages vary, some offering more components than others. For example, flights, resort transfers, accommodation, ski or snowboard hire, and lift passes could be all brought together and offered at a single price as a ski package. Other components of a snow vacation are things like car hire, ski lessons, winter sports insurance, mountain activities, and other extras specific to individual ski resorts.
Who makes ski packages?
Ski travel specialists work closely with travel wholesalers to create ski packages. Wholesalers get special rates from airlines, hotels, bus operators, ski resorts, insurance companies, and other travel industry businesses because they buy from them in bulk. As a consumer you can't get these rates, but ski travel specialists can!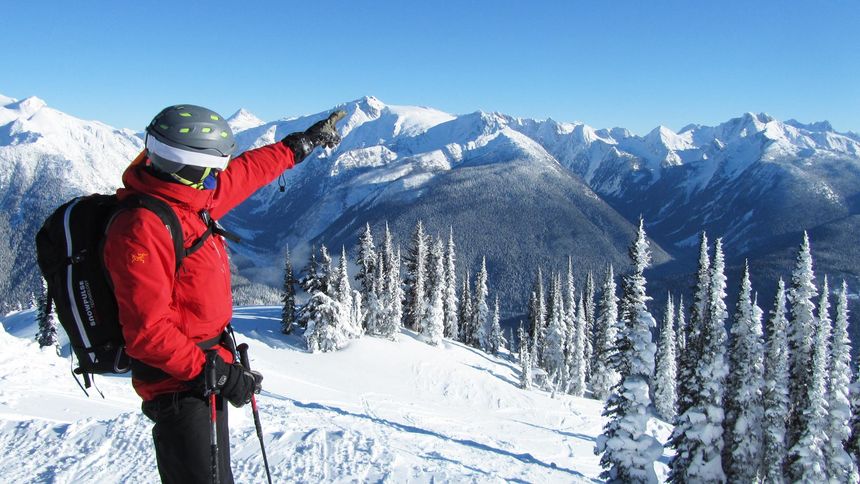 What's cheaper, a ski package or buying all the parts separately?
This depends, as ski packages are all priced differently. Ski travel specialists make their money by applying a margin to their wholesale rates, but a ski package is often still cheaper than buying the individual parts of a ski vacation yourself. Ski travel specialists are the first to hear about special packages such as free nights lodging or heavily discounted packages which they can pass onto you. The combined retail prices of the flights, hotel rooms, lift passes, and other components generally add up to be more than the combined wholesale rate you get through a ski package.
Why should you book a ski package?
There are a whole bunch of reasons why booking a ski package makes good sense, with perhaps the most important being that it's less stressful than trying to book all the individual parts yourself! There are a lot of moving pieces that go into a ski vacation, and just trying to line up flight times with transfers can be irritating enough.
Ski travel specialists spend their lives perfecting the art of a seamless ski vacation, and they liaise with all the companies involved in a ski package so you don't have to. They know the industry back to front and are often avid skiers themselves. They can point you to the right direction and offer recommendations - for example, if you've got a family, they'll know which resorts have "kids ski free" packages.
The other great reason is by booking transport, accommodation, lift passes, and more, all at the same time, you can usually make some group savings. You'll also know how much your entire snow vacation will cost from the start to help you avoid any surprise additional costs.
When's the best time to book a ski package?
There's no easy answer for this one, but you should bear in mind two main factors. The first is to get your booking in early enough so that you get to visit the resort you want, whether that's in Colorado, Utah, or even Japan. The best accommodation will almost always sell out first and ski school classes can become full if you leave it too late, so booking early helps to secure your spot. You can also take advantage of early bird sales to get cheaper lift tickets, usually offered at a significantly lower cost than the ticket window price.
However, the second factor pushes in the opposite direction, and that's guessing what the weather will do. You'll want to book late enough so that you have all the meteorological information you need to predict with a high degree of certainty where to get great snow during your ski vacation. Historical data can help too. For example, Colorado is known to have more consistent snowfall early in the season, particularly November and December, while Utah receives consistent snowfall after the New Year. We follow early season conditions like a hawk, and so far, the 2018/19 season looks like a promising year for resorts in the Northwest (Whistler, Sunshine Village) and Colorado.
Strike the right balance between these two factors and you'll find the best time to book your ski package!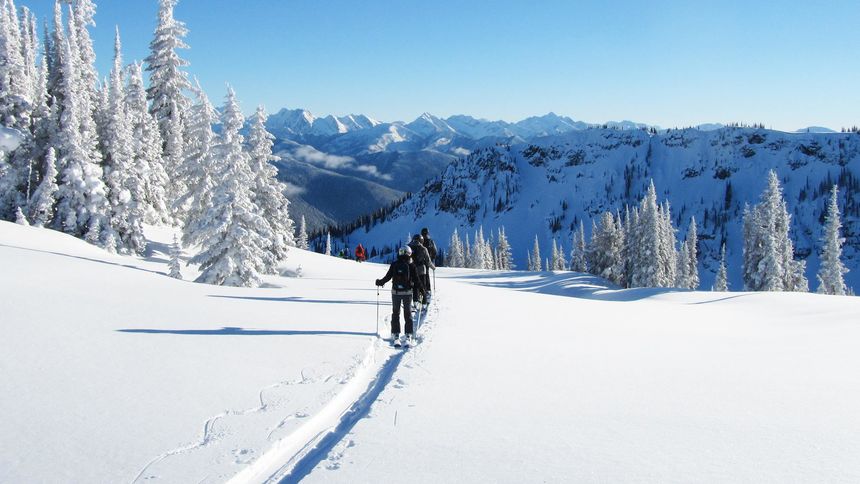 How early can you book a ski package?
In some cases, you can book a ski package up to a year in advance. Prices for lift passes and lodgings at a ski resort are generally published by the end of the summer, before the winter season starts, and many ski packages become available then. Ask a ski travel specialist when you're ready to book and they will let you know what's available.
What dates are the cheapest ski packages available?
If you're looking to making the biggest possible savings on your ski package then you'll need to take your chances on a vacation at the very beginning or very end of the winter season. Ski resorts across the world open at different times of the year, so there's no one size fits all. The few weeks after a ski resort opens and the few weeks before it closes will be less snowy than the middle of the ski season, so ski packages during this time can be very cheap indeed. Be aware that you run the risk of too little snow if you take a ski package early in the season, and might find that just a small amount of terrain is open (usually only the trails covered by snowmaking equipment). On the other hand, taking a ski vacation too late in the season means it could rain instead of snow, bringing with it the possibility of the slopes turning slushy. If you're flexible with your time and can handle uncertainty - watch the weather and cross your fingers for a late season dump. You can often nab yourself a heavily discounted package, provided your available to jet there the next week!
What dates are ski packages the most expensive?
The Christmas and New Years holiday period is often the most expensive time of year to book a ski package, but the prices also spike around the school holidays. Different regions and resorts also have their own peak times. Across the United States, Martin Luther King Day in January and Presidents' Day in February can both raise the price of a ski package. At Japanese ski resorts, the Chinese New Year can be one of the busiest and most expensive times to visit. Taking a ski vacation in Utah during January usually means paying peak season prices because of the Sundance Film Festival. It's worth doing some research on your preferred ski destination to avoid overpaying for your ski package.
How do you choose the right ski package for you?
Each ski package is different, so you should think about what you need out of it before you book. Decide where you want to go and keep your ability in mind. Hakuba Valley in Japan is home to many ski resorts that are a great fit for intermediate skiers and snowboarders, while Telluride in Colorado is renowned for its truly challenging terrain. Maybe you'd like to visit a ski resort that's particularly well-suited for families. Consider accommodation, whether you want a hotel room or condo, to go self-catered or half board, or have ski-in/ski-out access. If you're happy to splurge then book your ski package during the snow-sure months, but if you prefer quieter slopes and shorter lift queues then avoid the peak season altogether. To get a ski package that's tailored to your needs, it's best to talk with a ski travel specialist who can put together everything you need and nothing that you don't.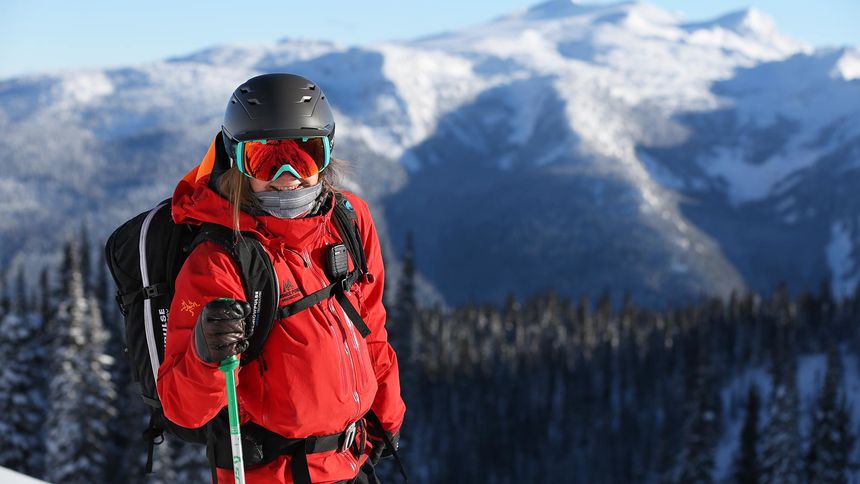 What do you need to check before booking a ski package?
First up, ask yourself whether the ski package you're about to book covers everything you need for your ski vacation. Check all the details, make sure you know precisely what you're getting, and anything missing should be arranged separately at the time of booking the ski package. Also, make sure you're not paying extra for anything you don't need. For example, if you are bringing your own skis, you won't need equipment hire, and if you're already an accomplished skier you might want to skip the lessons. Check with the ski package provider whether you can customize parts of the ski package to make some savings if there are things you don't need.
Can you change your ski package once it has been booked?
Changes to a booking are possible, and the earlier you notify your ski package provider the better. They can then contact the hotel, airline, or ski resort to try and alter your itinerary. Charges might be applied to make changes, especially if it's already close to your travel dates.
Can you cancel a ski package?
Yes you can, but you will usually lose your deposit. If you've paid for the entire ski package and cancel very close to your travel dates it's likely you'll lose a substantial percentage of your payment, maybe even all of it. If you can't go on your ski vacation because of something out of your control, you could be reimbursed through your ski and snowboard travel insurance.
We like to think we know everything worth knowing about ski packages, but if there's anything we haven't covered that you're wondering about, just contact us and we'll find out for you!
How late can you book a ski package?
You can book last minute packages all the way up until the end of the season. The prices tend to drop off near the tail end of the season as temperatures warm up. Keep your eyes peeled for snow storms during this time because you might just bag yourself a real bargain!
Photos by Greg Burke